home/last/next

BAT 2001 photos
Saturday 1
page two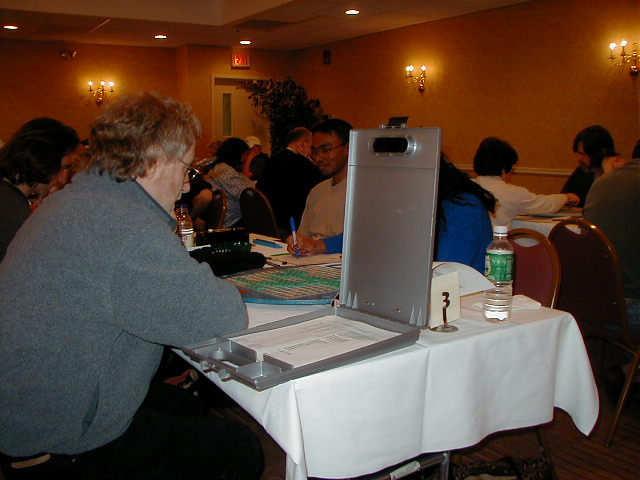 Paul Avrin is sporting a serious clipboard these days! I think that is Verna Richards Berg on the other side!
Also at their table, Dominic Grillo vs. Amit Chakrabarti (div A).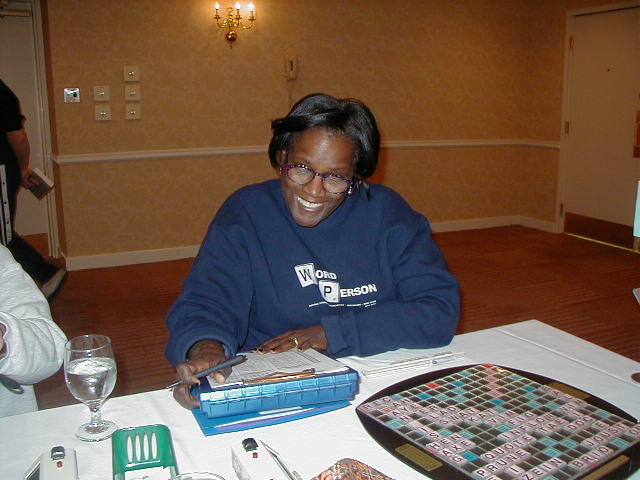 Muriel Sparrow Reedy (div B).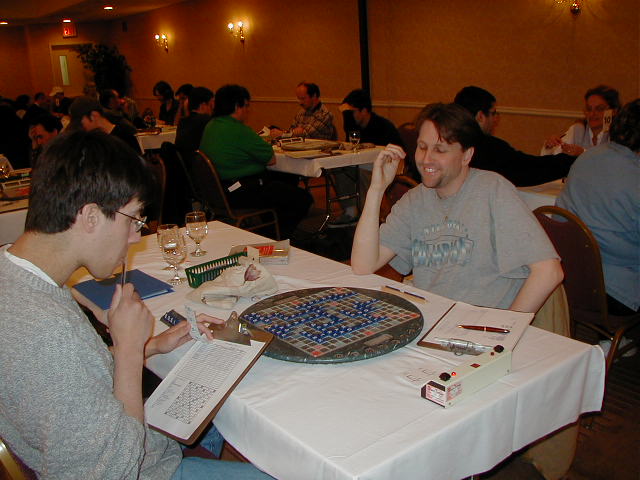 Dave Mallick vs. Scott Appel (div A).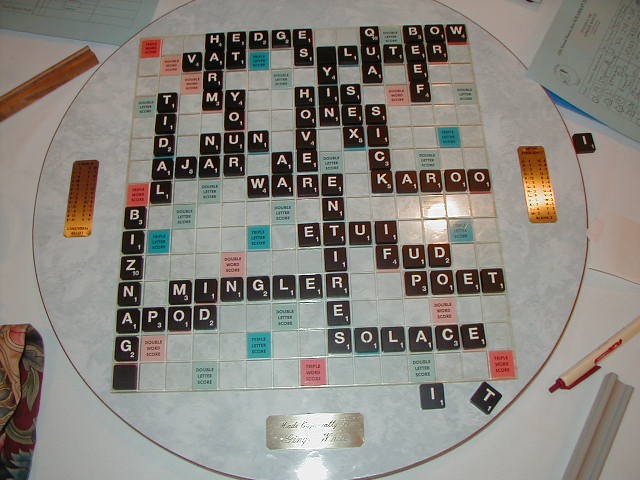 Susi Tiekert's monster game against Barbara Bultz. Notice Susi's great BIZNAGa play!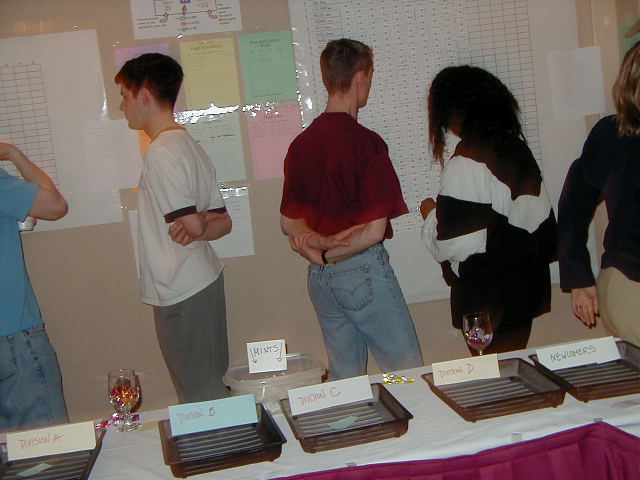 Joey Mallick and Craig Rowland adopt the "chart reading" position.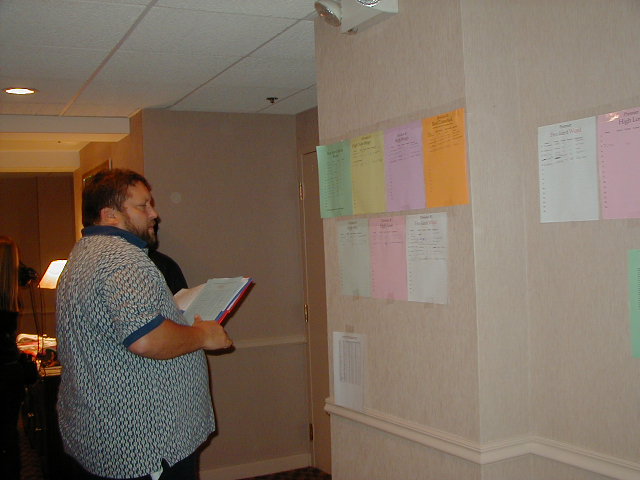 Steve Moniz looks over the division B auxillary prize postings.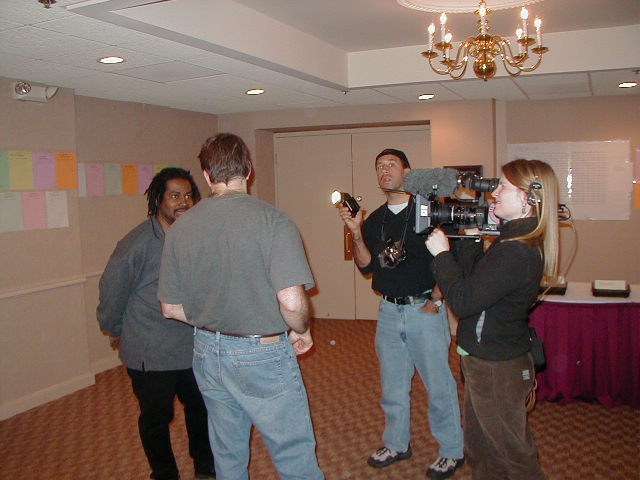 Eric Chaiken and his documentary filmmaking crew interview Marlon Hill.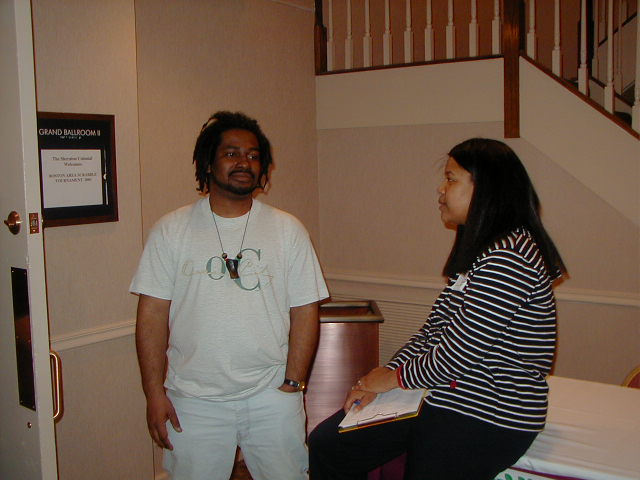 Marlon Hill and Lisa Odom.



home/last/next