home/last/next


Eastern SCRABBLE® Championships
February 2001
page nine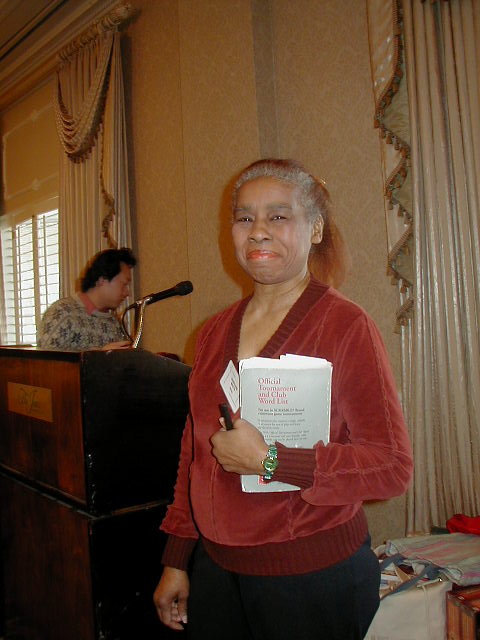 A beaming Charlene White, word judge.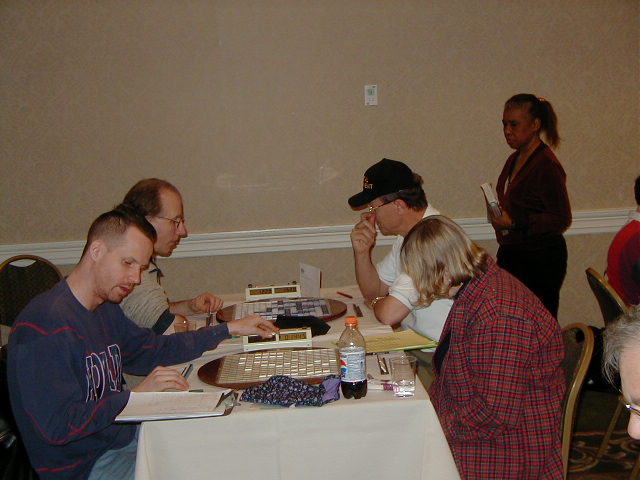 Matt Graham vs. Rita Norr and Joe Edley vs. Bob Linn (div 1).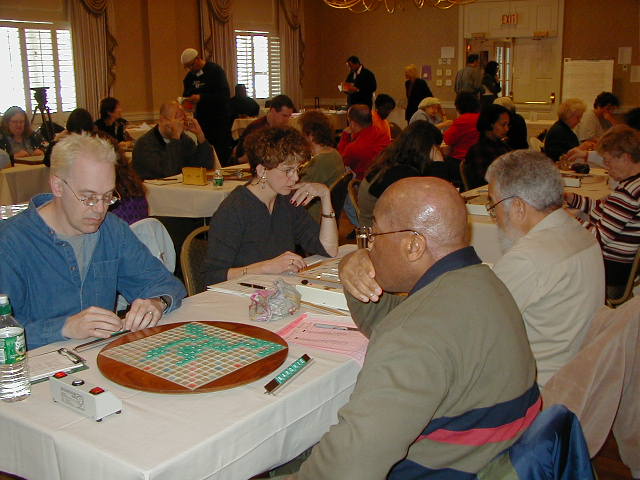 Gregg Foster vs. Sid Lashley and Chris Economos vs. Ossie Mair (div 2).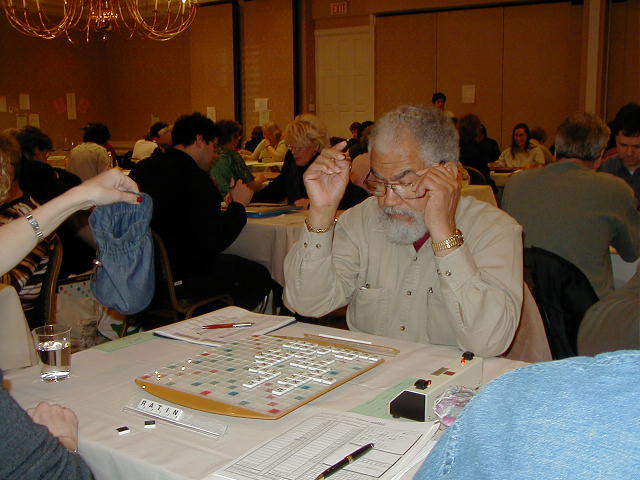 Ossie Mair playing on one of his lightweight boards (div 2).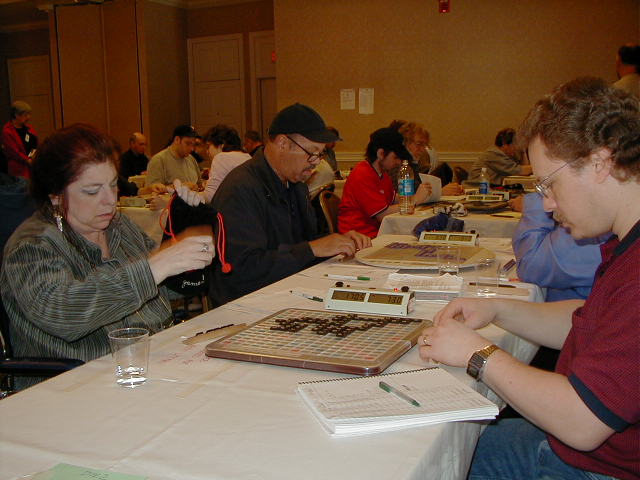 Wendy Littman vs. Mic Barron (div 2).



home/last/next